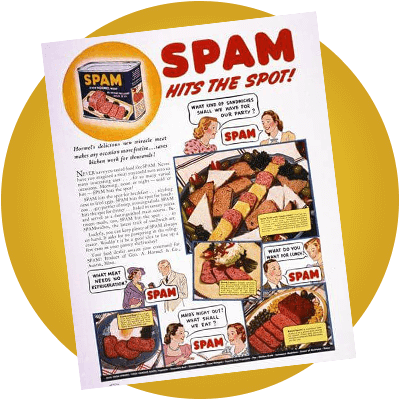 Hormel Foods introduces SPAM® luncheon meat. Ken Daigneau, brother of a Hormel Foods vice president, wins a contest–and $100–for naming the SPAM® brand.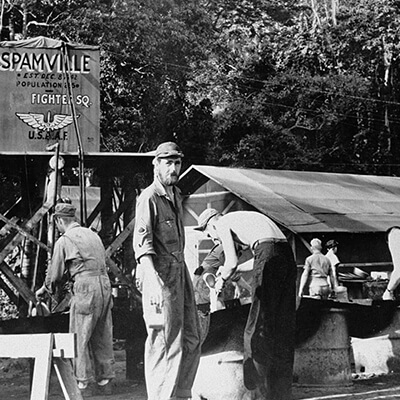 SPAM® Chopped Pork & Ham has become synonymous with the best of British since it arrived in 1941 during World War 2 – saving us from a diet of corned beef.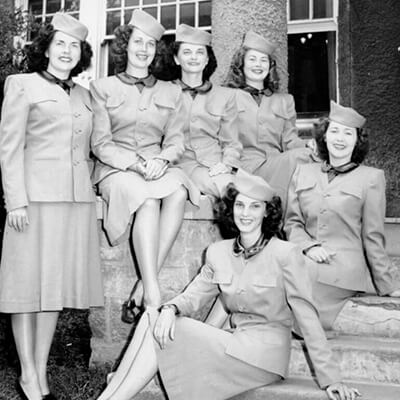 "The Hormel Girls," a 60 member performing troupe, toured cities across America to generate awareness for SPAM® Classic & other HORMEL® products.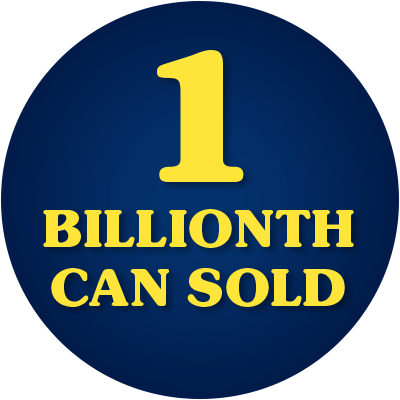 The one-billionth can of SPAM® Classic produced.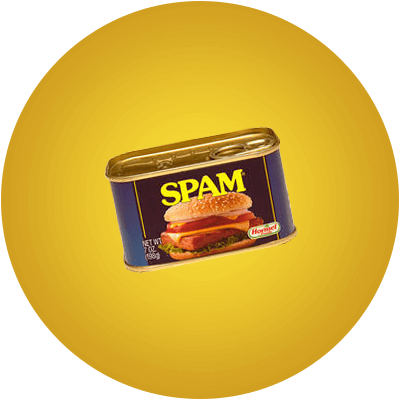 SPAM® Fritters are a regular feature on school menus.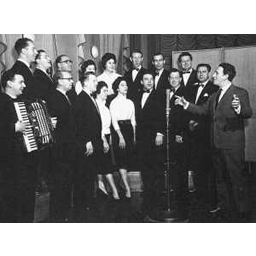 Rediscovered after 50 years…The Real SPAM® Song Where has this little known gem been hiding for over half a century? A classic trade promotional record produced to publicise a 1963 advertising campaign. The SPAM® Jingle was composed and performed by the Cliff Adams singers. Cliff Adams was a musician, composer and arranger who was behind the hit BBC Radio 2 programme 'Sing Something Simple' that ran for over 40 years from 1959 to 2001.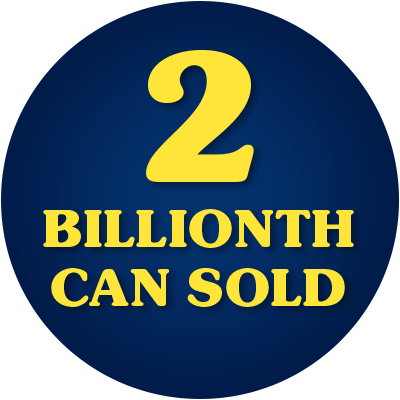 The two-billionth can of SPAM® products produced. SPAM® Classic makes its TV debut in Monty Python's Flying Circus.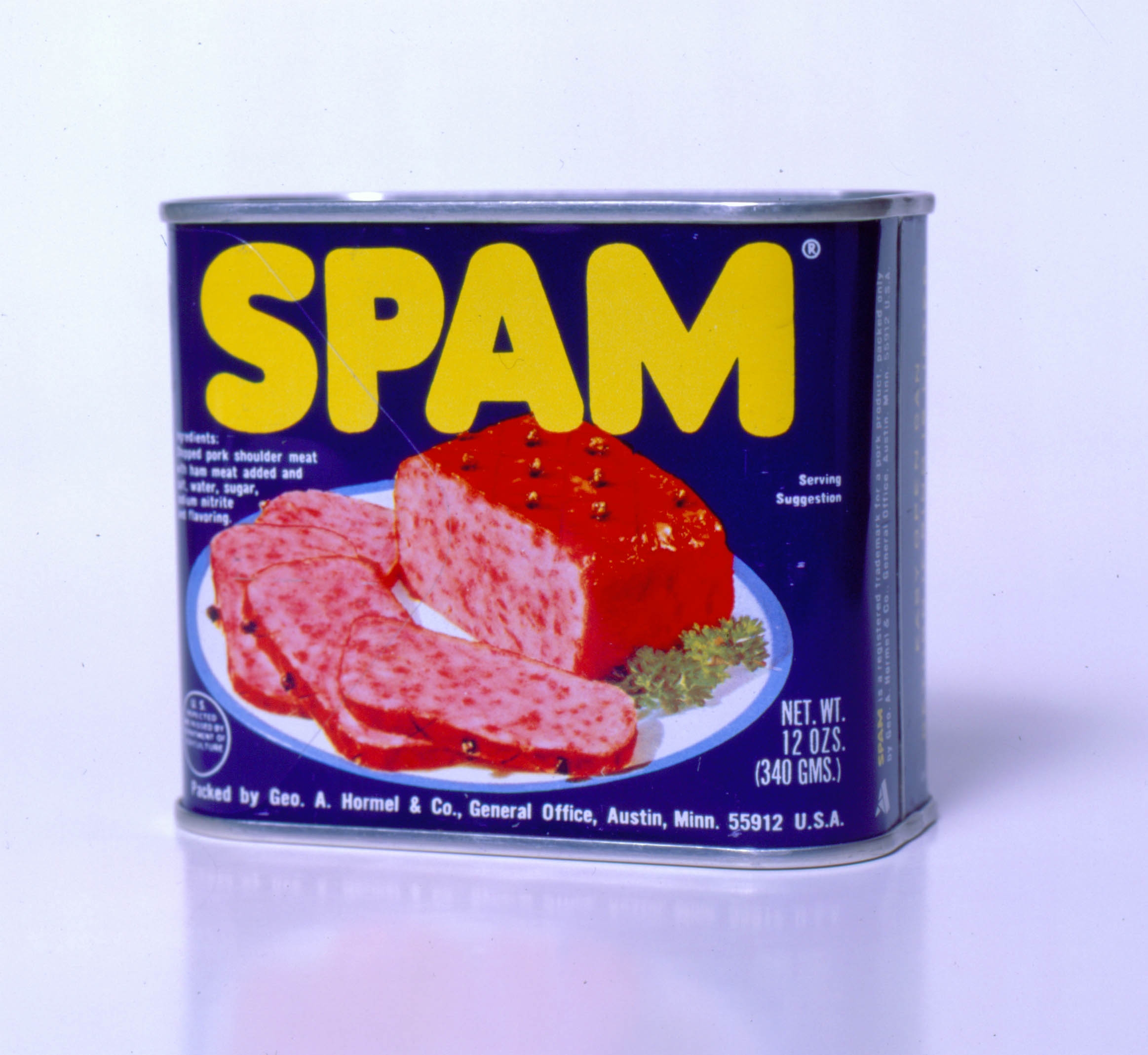 As productions is switched from Liverpool to Thetford the SPAM® Brand is given a new lease of life...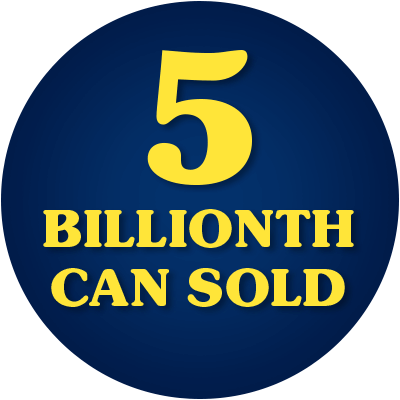 The five-billionth can of SPAM® products produced.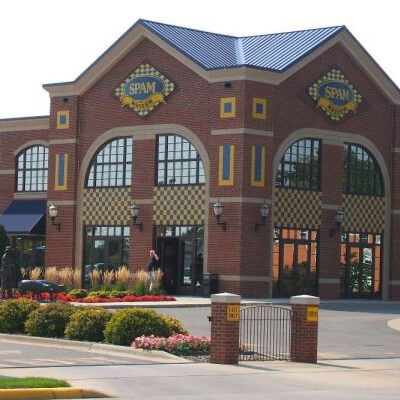 SPAM® Museum opens at the Hormel Foods Corporate Office (Austin, Minn.)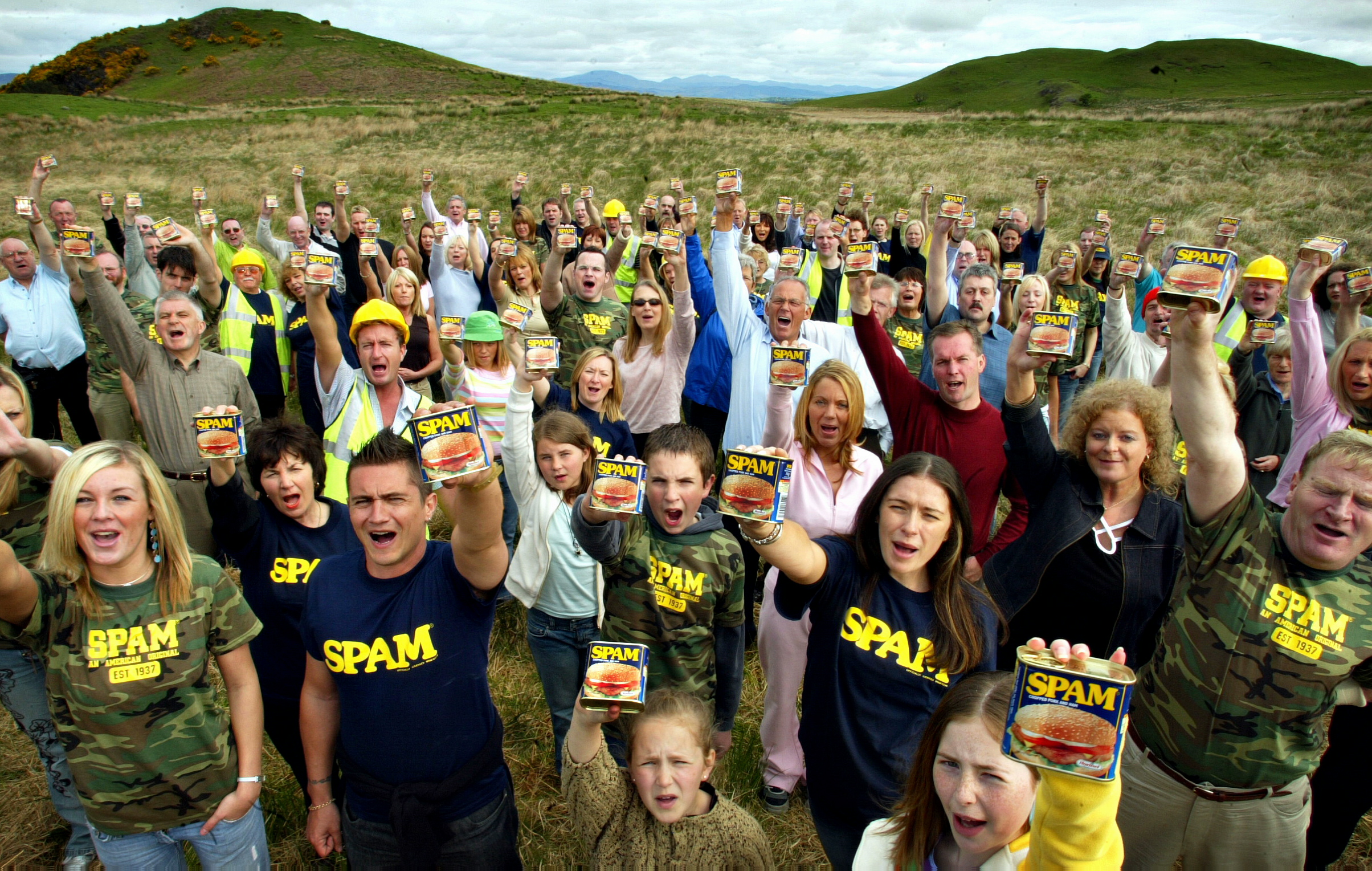 SPAM® Chopped Pork & Ham goes back on TV - 'SPAM UP' was created in honour of the many SPAM® Brand fans around the country and is a celebration of the many uses of SPAM® Chopped Pork & Ham. SPAM Up! Hormel's first TV advertising campaign for the SPAM® Brand in more than 40 years.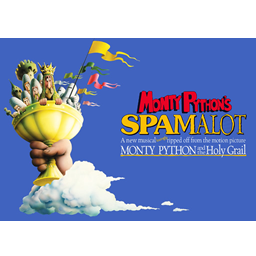 Maybe it was Python saying sorry for the 70's sketch? They allow Hormel Foods to sponsor the launch of the SPAMALOT™ musical. Launch of Stinky French Garlic - SPAMALOT™ game gets over a million downloads in a week. That school dinner favourite, the SPAM® Fritter, makes a convenient return.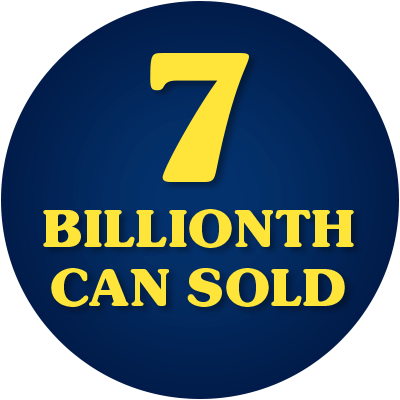 The seven-billionth can of SPAM® products produced.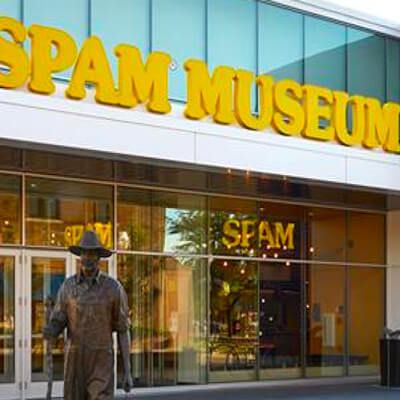 The brand new SPAM® Museum opens in downtown Austin, Minn.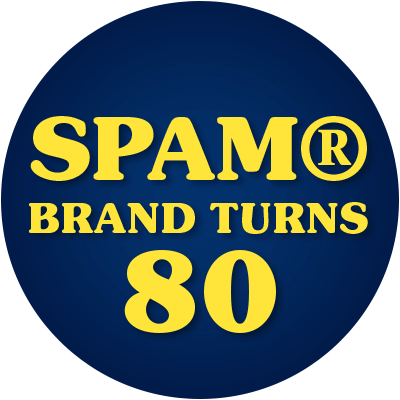 SPAM® brand turns 80.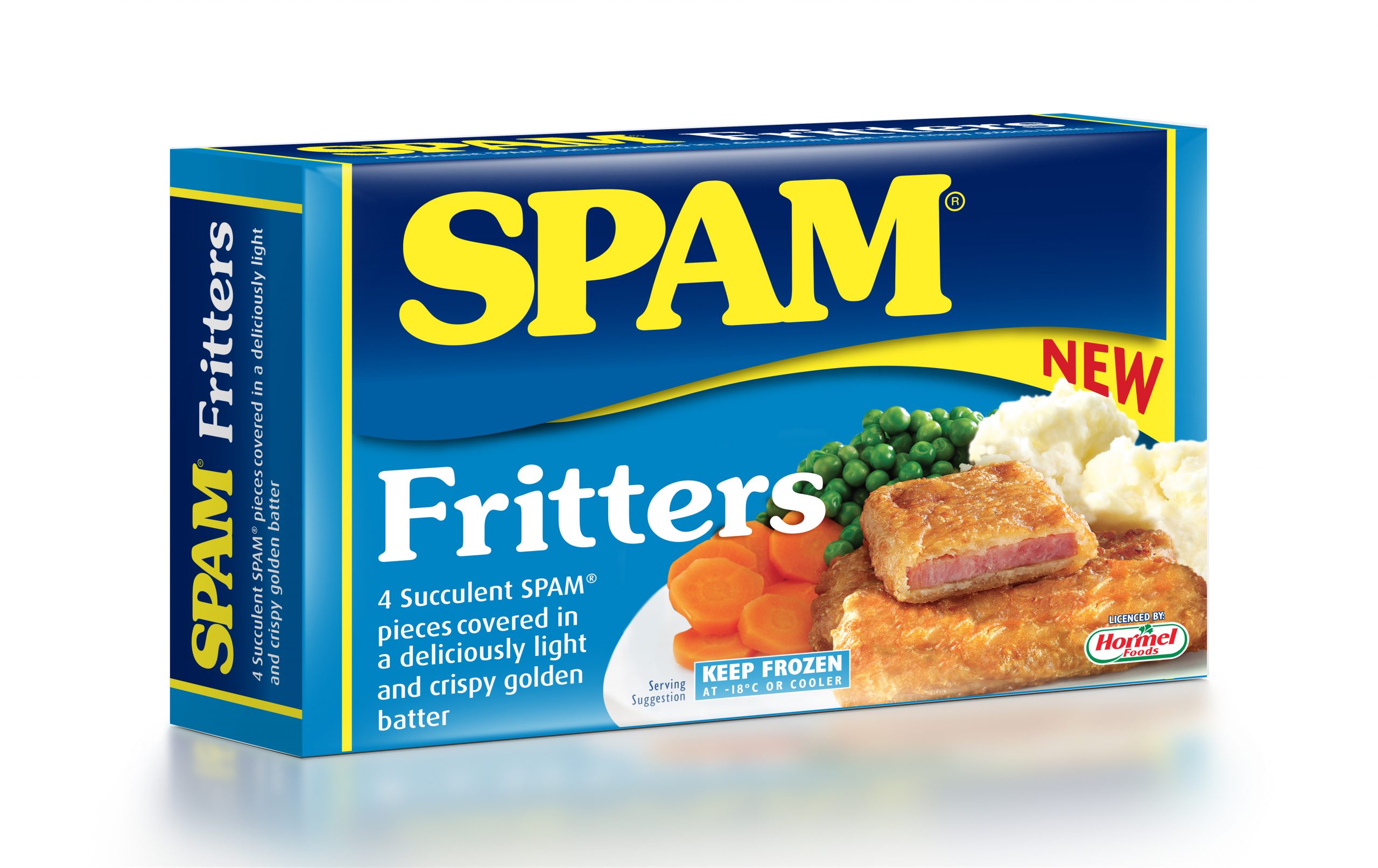 The favourite, SPAM® Fritters is now available as ready-made from supermarket freezers.